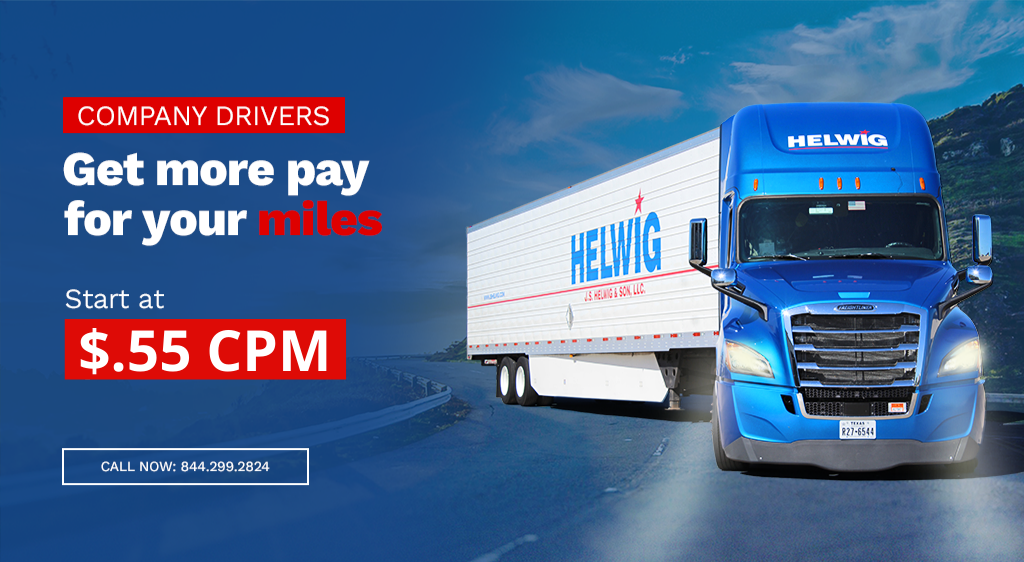 Company Driver Careers

If you are searching for a new company driver career, we encourage you to consider J.S. Helwig & Son. We offer all drivers respect, safety, and a family-oriented environment that is no longer available at many trucking companies. Our truck driver jobs are driver-focused with great miles, above average pay, and a number of incredible benefits. Helwig drivers are ALWAYS a name, NEVER a number.

Helwig Company Driver Benefits and Qualifications
Take a glimpse at how good it is when you are a Helwig driver!